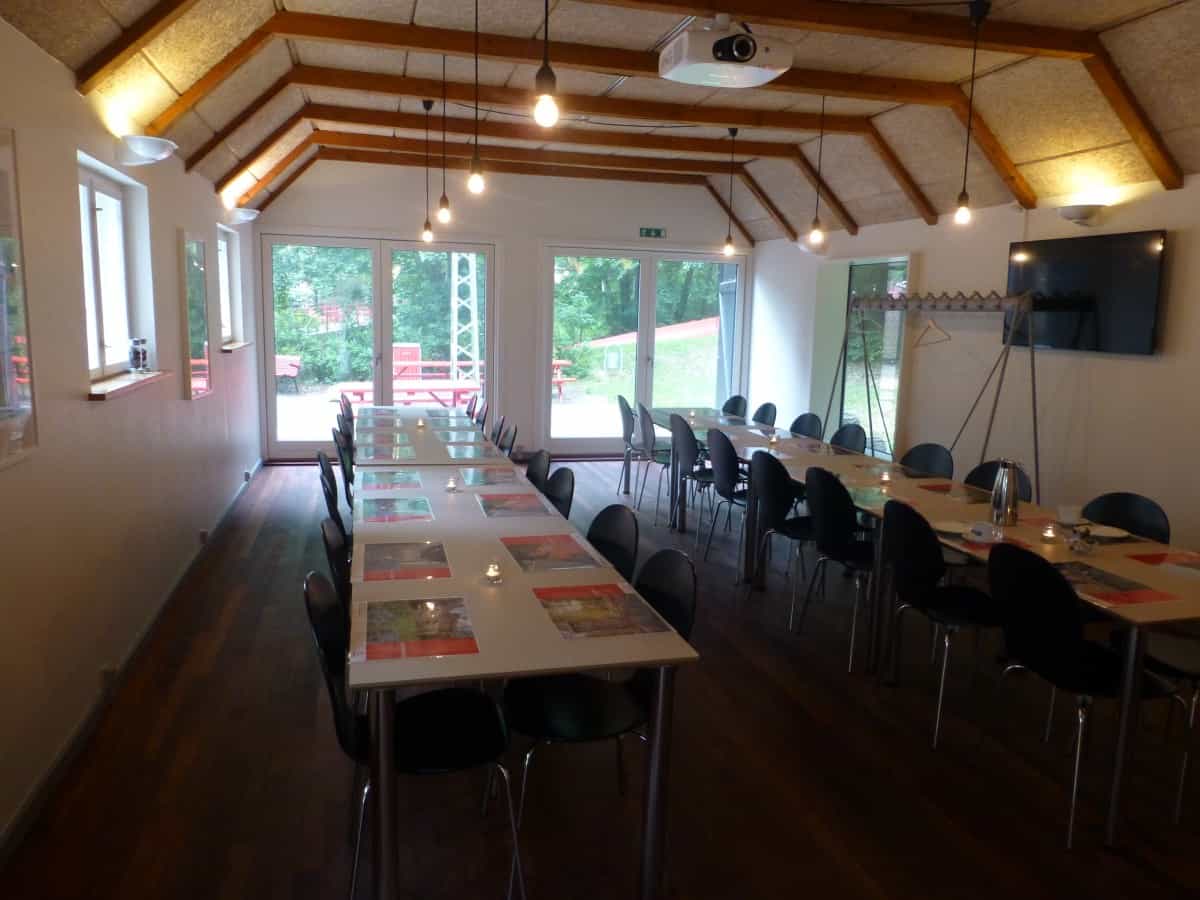 A little around Harteværk's facilities
– The room can accommodate 30 people
– Only 3 km. from the motorway exit
– Free parking right at the door
– Fantastic views of the old hydropower plant
– AV equipment (projects with sound, canvas)
– Walk and talk in nature
– Coziness by the fireplace in the packed lunch house
– Possibility of activities
Inspiring environment for the meeting? Book a meeting room at Harteværket!
At Harteværket, you as a company can book a meeting room in scenic surroundings, where you can enjoy the view of the old hydropower plant from 1920.
Are you going to hold your next meeting in a different and unique setting?
Do you want to spice up your meetings with the opportunity for walk and talk in a fantastically beautiful and unique setting?
Then we at Harteværket have a nice large meeting room, which can be rented out for just such events.
The room can accommodate up to 30 people and is equipped with projector, sound and screen. At Harteværket, we also have the facilities for you to get involved in various team building activities, our packed lunch house is for free use, and you can book a tour focusing on the work's cultural heritage, and a lot of good stories.
Did you know that a Walk and Talk promotes your and your employees' creative process? In a workday where many of us sit in the office for 8-9 hours a day, a little variety can be the key to success. In addition to promoting creative efficiency, several studies also suggest that access to nature during working hours is associated with fewer stressed employees and more well-being in general among employees.
The small print : The room is only rented out to companies. Catering must be purchased from us.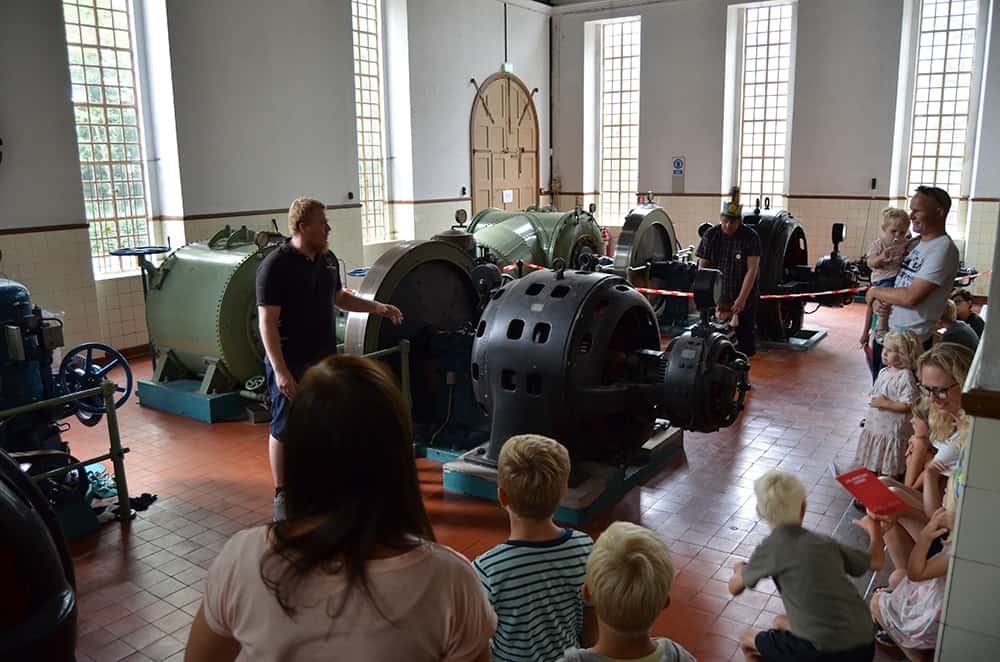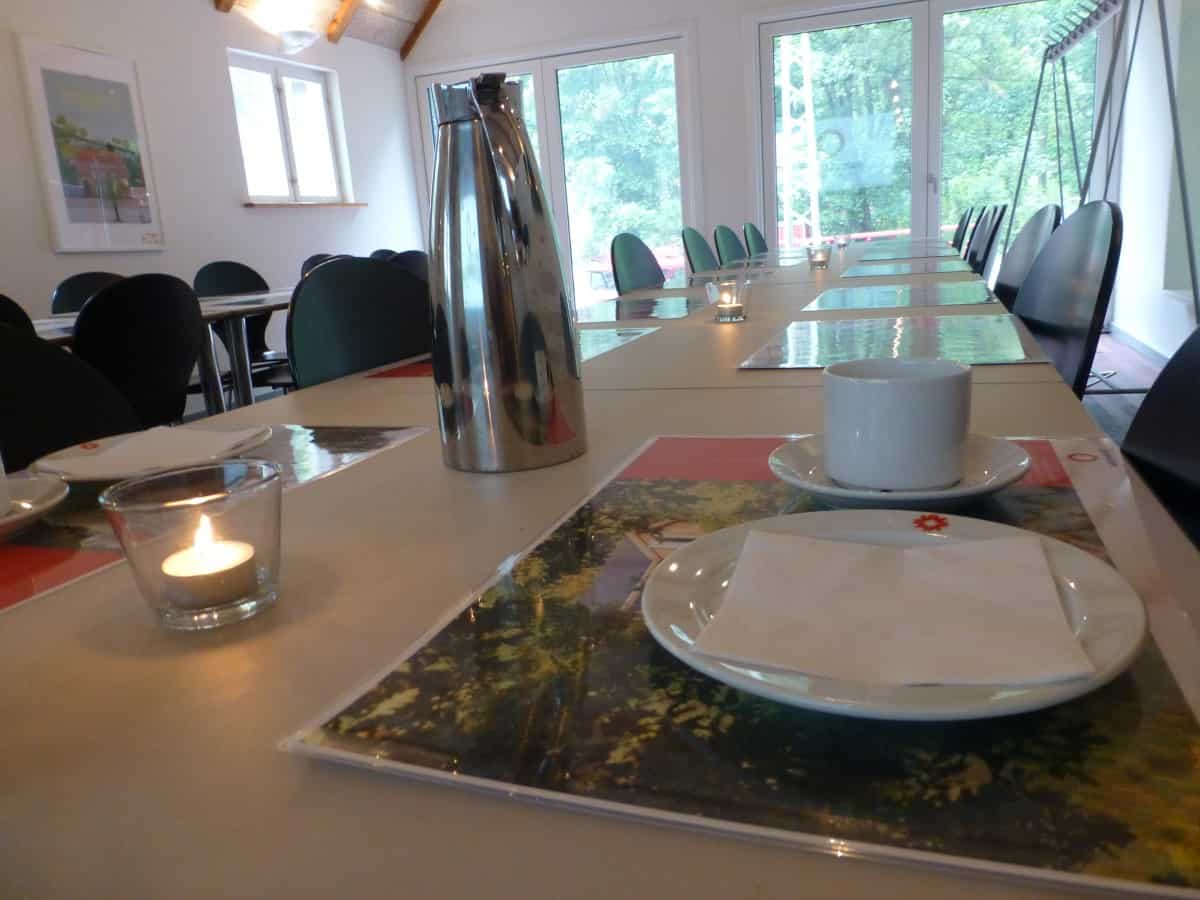 You can book meeting rooms for the following periods:

1/2 day meeting from kl. 8-12 el. 12-16
Price incl coffee / tea / water and fruit: DKK 3,000.
1/1 day meeting from kl. 8-16 el. 9-17
Price incl coffee / tea / water and fruit: 5000 kr.
It is possible to purchase the following:
But maybe you have other ideas / wishes yourself?
Write or call us and get a non-binding offer.
Email: [email protected]
Tel. +45 23 28 39 69